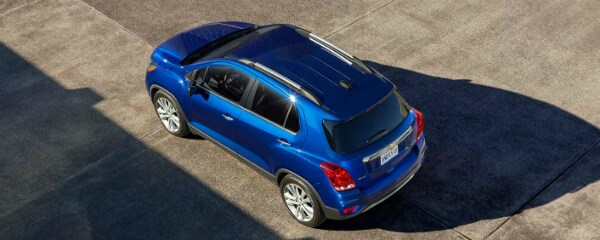 Not all change is good, and this can be especially true in the automotive world. However, when Chevrolet puts their design team to work to push the limits, wonderful things happen. Our OH Chevy dealer has heard nothing but good things about the fresh-faced 2017 Trax, available now on our lot!
A New Look for the Streets
Through a new front fascia that boasts a considerably more sculpted aesthetic than the 2016 model year, the 2017 Trax falls into place with the rest of the Chevy lineup—all of which are unmistakable and bold. Shoppers will be drawn to the 2017 Chevy Trax in OH by its selection of eight vibrant colors, and once they open the door they'll never want to turn back.
The 2017 Trax has received an interior refresh to match its exterior makeover. Though it's still as accommodating, versatile, and spacious as ever, drivers are now surrounded by a wonderfully stylish dashboard loaded with thoughtfully placed controls and a seven inch touchscreen infotainment system. Subtle tones and Chevrolet's unique design cues are placed throughout the cabin for a striking look that's a perfect compliment to the comfort you'll be experiencing.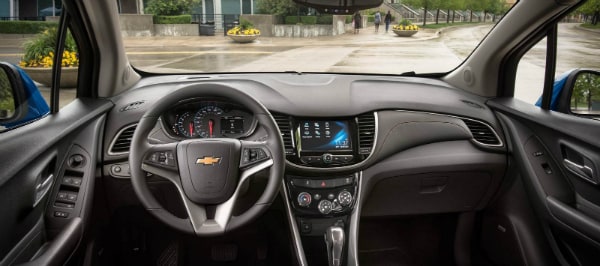 City-Smart
Reviews have begun to roll in about its driving ability. The 2017 Trax is equipped with a 1.4L turbocharged I4 engine that tops at 138-horsepower and 148 lb-ft of torque. This compact SUV navigates cityscapes with ease, as its smaller stature makes it ideal for urban driving. Tight corners and narrow streets are no problem: the Trax approaches these situations, which may be problematic for larger vehicles, with ease and efficiency—an estimated 33 MPG highway, in fact.
Drivers looking for a distinctly Chevrolet vehicle that can accommodate an on-the-go lifestyle should certainly consider the newly-restyled 2017 Trax. Offering nimble handling and plenty of space, it's just a test drive away. Visit Jake Sweeney Chevy today to take yours!