Muscle car owners are as competitive off the road as they are when they're driving- which is exactly why the 2016 Chevrolet Camaro's game-changing features should turn the heads of all driving enthusiasts. A beautifully designed cabin and superior aerodynamics make it possible for the 2016 Camaro to run laps around the Ford Mustang and Dodge Challenger. At our Cincinnati Chevrolet dealership, we say: start your engine!
Lean and Powerful For Cincinnati Drivers
Does the sixth-generation Chevy Camaro look skinnier to you? It's shed approximately 200 pounds since previous models- making it easier to leave the Mustangs and Challengers of the world in the dust at a green light. This unibody platform is substantially stiffer than the previous Camaro, giving the driver more control and markedly improving handling.
Cincinnati Chevy Camaro fans will be thrilled to hear about the trimmer generation, because that means there's more room where it matters: under the hood. For the first time ever, the Camaro has an option for a 2.0L turbocharged 4-cylinder engine that generates 275 horsepower. For drivers needing more oomph, choose from the V6 engine or opt for the Camaro SS. This year's is the most powerful SS ever made, and it comes with the exceptional Magnetic Ride Control system. The roaring 6.2L V8 engine garners 455 horsepower- more than the Ford Mustang GT.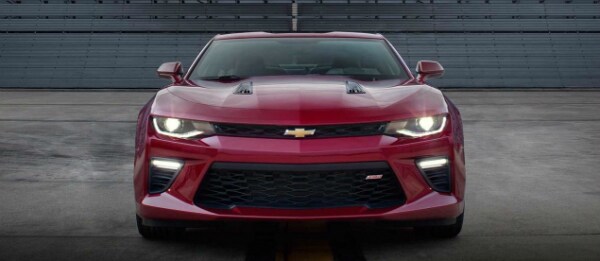 Other Interiors are Inferior
Customizable ambient lighting? An 8-inch touchscreen? A reconfigurable instrument cluster? An available theme that pays homage to the much-loved Camaros past? When you mix in luxury features with hard-hitting performance, you have a muscle car that doesn't cut corners. Modeled with the distinctive classic muscle car look in mind, the Camaro's interior is a thoughtfully updated version of a classic with many options you won't find on its competitors.
The redesigned 2016 Chevrolet Camaro is for the driver who's not messing around. Visit our dealership for a test drive and to get a taste of what an all-encompassing driving experience feels like!