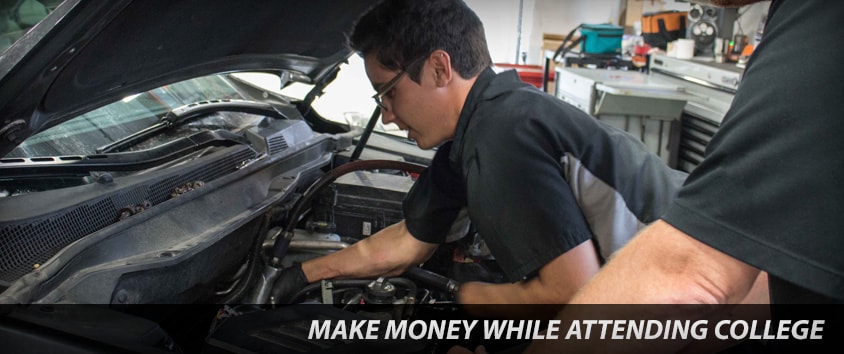 The GM Automotive Service Educational Program (GM ASEP)
is a great way to get the best possible preparation for a career as an automotive technician. The program combines state of the art automotive service, appropriate academic coursework, and real world internship experiences in a dealership environment, including ours here at Jake Sweeney Chevrolet. 
In addition to industry recognized GM technical certifications, you will receive an associate's degree in Automotive Technology (or similar) upon program completion. As a student, you will alternate between the classroom and hands on work experience at a sponsoring GM dealership like Jake Sweeney Chevrolet. The program incorporates advanced automotive technical training with a strong academic foundation of math, reading, electronics, and both analytical and technical skills using GM products.
Since 1979, GM's commitment to supporting GM ASEP colleges has produced over 15,000 automotive service technicians. Become one of them Today! For more information, visit the
GM ASEP website